Digest #5: September 2022
Soft-skill matrix, Business Growth with MLOps, Free trial of Enji, and more IT news here!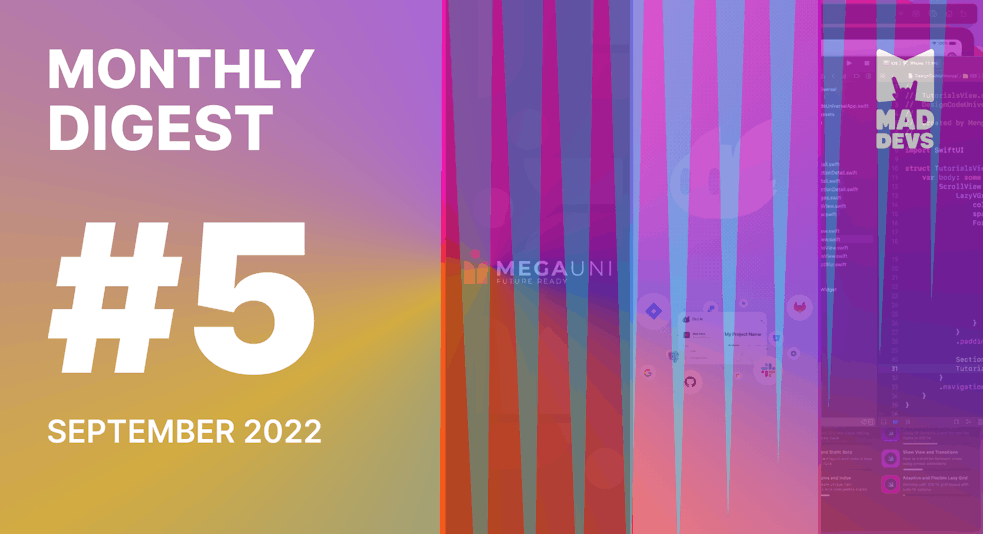 Top articles of September from the blog:
Soft Skills Matrix by Mad Devs
Promoting yourself in the market or company is hard when you lack soft skills. By developing them, you are bridging the gap between what you have done and what you want to achieve. You become more competitive by making people aware of your work and finding common ground. An employer would likely choose a candidate with good soft skills if several candidates have the same level of hard skills. A person who can take responsibility is likely to take the initiative, lead the process, communicate with the team, and listen to others.
You may wonder: So, what should I develop in the end? This article presents Mad Devs' soft skill matrix, which aims to increase employees' effectiveness.
Created:

Sep 15, 2022
19 min read
Learn more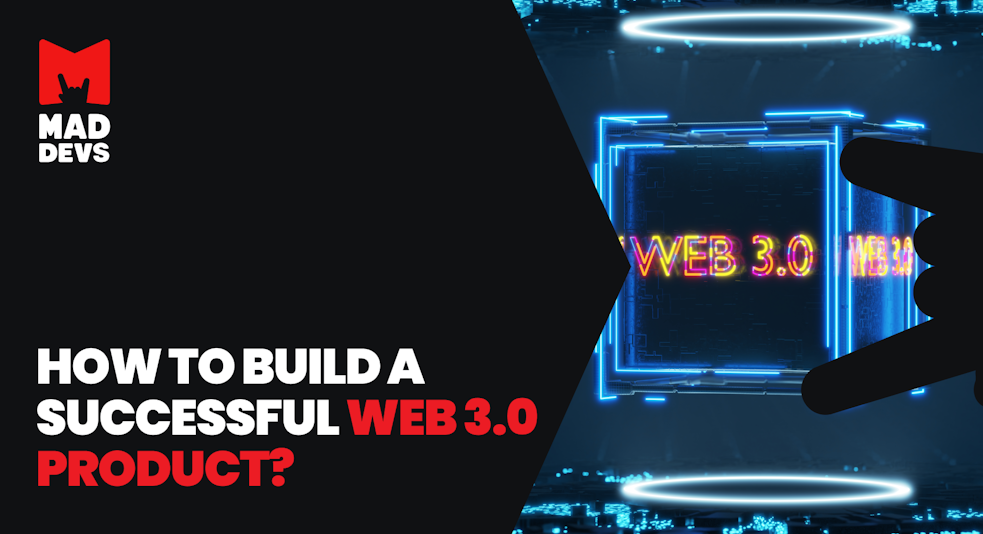 How to Build a Successful Web3 Product?
The world is changing much faster than we may think. What yesterday was the work of a small group of enthusiasts is now becoming a global trend. Problems that seemed unsolvable for decades are one day being solved through new technology. And all this marks the arrival of a whole new era. Today, you are already worried about whether you can integrate new solutions in time to wake up in the morning and not find that your solutions are long outdated, do not match the quality level of competitors, or have the vulnerabilities of past decades.
In this article, we will talk about such a phenomenon as the move into the new age of the Internet, under the resounding name of Web 3.0. More precisely, we will answer in detail the questions:
- What is web 3.0, and why it matters?
- What is web 3.0 technologies, and which of them makes it possible?
- What is web 3.0 examples that you can already try?
- And how to build a successful Web 3.0 Product?
Created:

Jun 28, 2022

Updated:

May 26, 2023
26 min read
Learn more
How to Increase Business Growth with MLOps
We'll talk about MLOps and the difference between DevOps vs MLOps vs AIOps. We'll also discuss the important and necessary MLOps processes we build and apply at Mad Devs, best practices, and successful case studies from specific companies. And, of course, we'll take a close look at the MLOps market itself, its dynamics, and trends in precise figures. Please, get a bunch of useful information from the near future, after which it will be much clearer to you why and when to employ MLOps.
Created:

Aug 30, 2022

Updated:

Oct 02, 2023
19 min read
Learn more
Code Generation Script for iOS
In this article, Aibek — our mobile developer, shows you an example of how you can speed up development with code generation scripting. Fewer words, more practical examples!
Created:

Sep 12, 2022
2 min read
Learn more
Get monthly newsletter
All the most interesting from Mad Devs of the month in one short letter.
Case study: Educational Platform — MegaUni
MegaUni is a platform for online education for specific universities and schools in Vietnam. It has open-source content for public and private content. For the private courses, there are additional content, tools, and features for students.
Mad Devs developed a ready education platform for students with payment integration with VNPay enabling users to buy courses on the platform and integration with third-party services such as online support, email sending, certification, and live classes in Zoom. Our specialists set up the main page, course category, and all the project requirements using front-end services.
Explore Case Study
---
Third-party custom development Insights:
You're crazy about building your own software
The breadth and depth of software packages are astonishing. As a result of this rich availability of software packages, a decision to build software rather than buy should be supported by a long list of compelling reasons or be quickly reversed.
Enji — TeamLead, who never sleeps
On September 28–29, we presented our company's product — Enji, at the Digital Bridge International Forum. Its first and most successful release has interested many with its functionality.
Our product helps teams effectively achieve key goals in software development. Enji provides a comprehensive project overview using all the data it collects and is always up-to-date.
Enji and all its rich functionality are free for all Mad Devs customers. If you aren't a Mad Devs customer but you have interested in Enji, we are ready to provide you with a free trial period of 6 months.
Get Enji