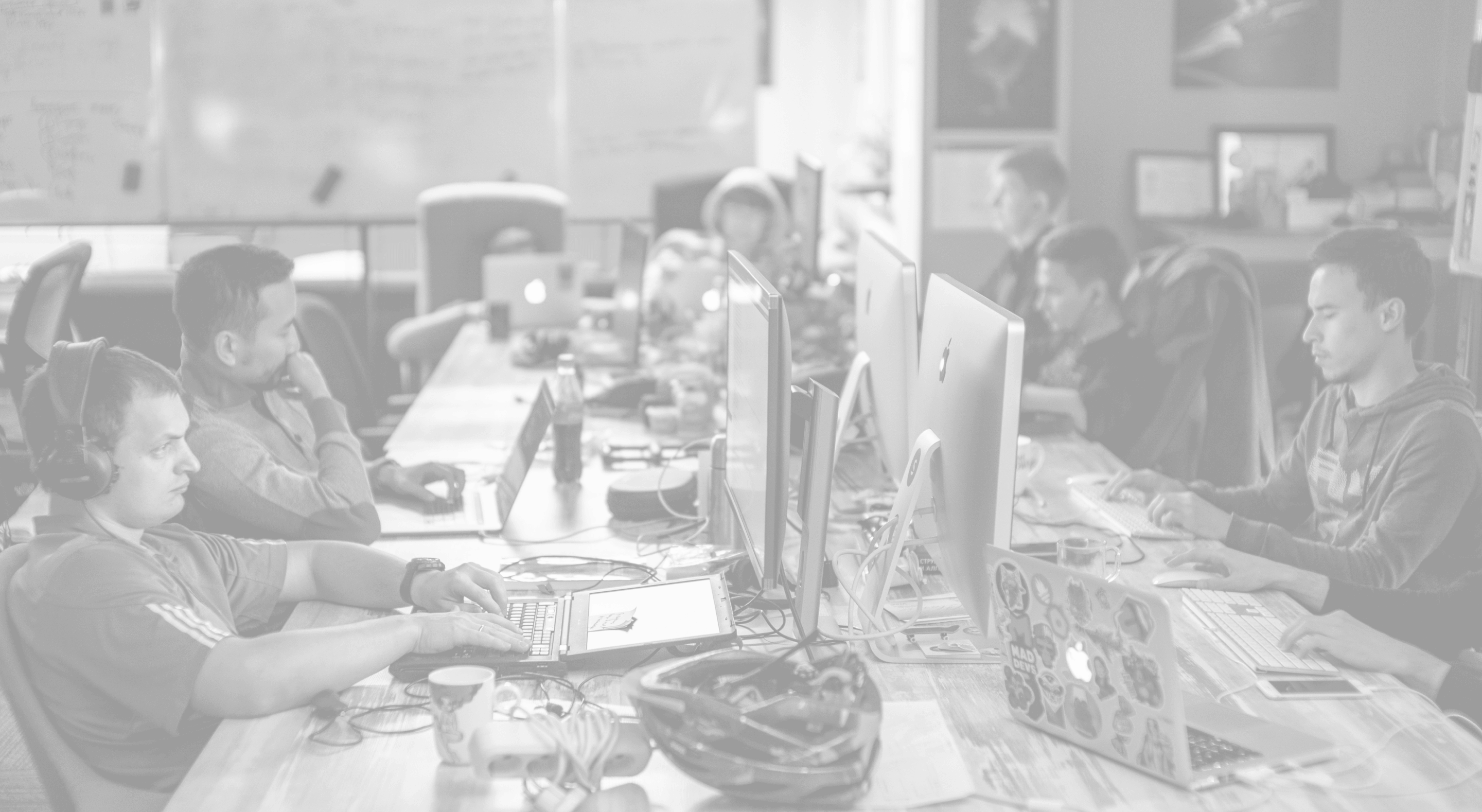 Mad Devs
Engineering Your Growth
We dedicate ourselves to bringing value
to any project we work on
Our mission is to assist businesses of any size in the adoption of digital solutions and untangling issues that emerge during periods of rapid growth to ensure smooth scaling.
We create
IT projects for:
Content Streaming
Transportation
Software
Development

We develop top-notch products for startups, SMB, and enterprise-level businesses. For every client, we choose a specific approach and a set of technologies depending on:

Project size and type
Development pace and cost
Project flexibility and scalability
Technical requirements
Support costs

IT Consulting
& Audit

We maximize the potential of your business by providing IT consulting and auditing services. We help our clients to maintain data integrity, ensure legal and regulatory compliance and enhance the efficiency of business operations by offering consultancy on fast and cost-effective IT environment optimization. Our main directions are:

IT assessment
IT strategy & planning
Business continuity and disaster recovery
Governance, risk, and compliance

Infrastructure

Mad Devs performs a 360-degree infrastructure audit and provides a flexible and scalable resource optimization action plan. We aim to achieve shorter time-to-market, boosted security, scalability, and manageability to align software development with your business objectives. Our main directions are:

Infrastructure technical audit
Cloud consulting and management
Cloud migration (on-site and off-site, Serverless infrastructure adoption, Infrastructure as code implementation)
Technologies & Tools
DevOps
QA
Backend
Frontend
Mobile
PM
Infrastructure
UI/UX
Ansible
Terraform
CloudFormation
Jenkins
Bamboo
GitlabCI
TravisCI
ELK
CircleCI
Sentry
CloudWatch
Prometheus
AWS
GCP
Digital Ocean
Azure
CloudNative
Heroku
Netlify
CloudFlare
Kotlin
Java
Objective-C
Swift
IOS
Android
Jira
Slack
Meet
Zoom
Miro
Trello
Loom
Jira Assistant
Service Desk
Basecamp
Notion
Zapier
Python
Go
Node.js
JavaScript
TypeScript
PHP
Ruby
C
C++
Figma
Adobe Suite
Sketch
InVision
Zeplin
Balsamic
Principle
PostCSS
TypeScript
Angular
Webpack
Next.js
Nuxt.js
JavaScript
React
Babel
Vue
SASS
Jasmine
Selenoid
Appium
Cucumber
PyTest
Selenium
Selenium Grid
Due to our NDAs and confidentiality requirements, we cannot disclose details for all of our customers. These are a few of the companies we work with.
Fantastic


customer

92%

recommend us to others.

87%

stay with us for more than 2 years.

98%

are satisfied with our pricing.
Mad Devs' key metrics
10M+
US dollars raised by 5 customer startups in 2019.
75%
of customers are now paying 50% less for IT infrastructure.
30+
tech bloggers and conference speakers in our team.
50+
projects delivered to customers by our team.
100+
staff members work for Mad Devs.
70+
open-source projects on GitHub.
Quick Project Start
contact
Submit your project request or project idea to us.
analysis
We will contact you to clarify your project requirements.
proposal
We will provide you with our free, non-binding bid or a tailored proposal.
team
We will assemble and prepare a team for your project.
start
You will get to know the team and we'll start the project work.Submit your project request or project idea to us.
Customer Testimonials
Being a small team without a project manager we have never regretted of the collaboration with Mad Devs. The team shared the product ownership and responsibility for its development.
We would never had a better deal on the labour market on our own. Buying from Mad Devs was our best way of finding a top-notch DevOps engineer.