Digest #3: July 2022
Choices for Blockchain startups, cost of failure in Smart-Contract development, metrics and KPIs, Enji, and much more are already here!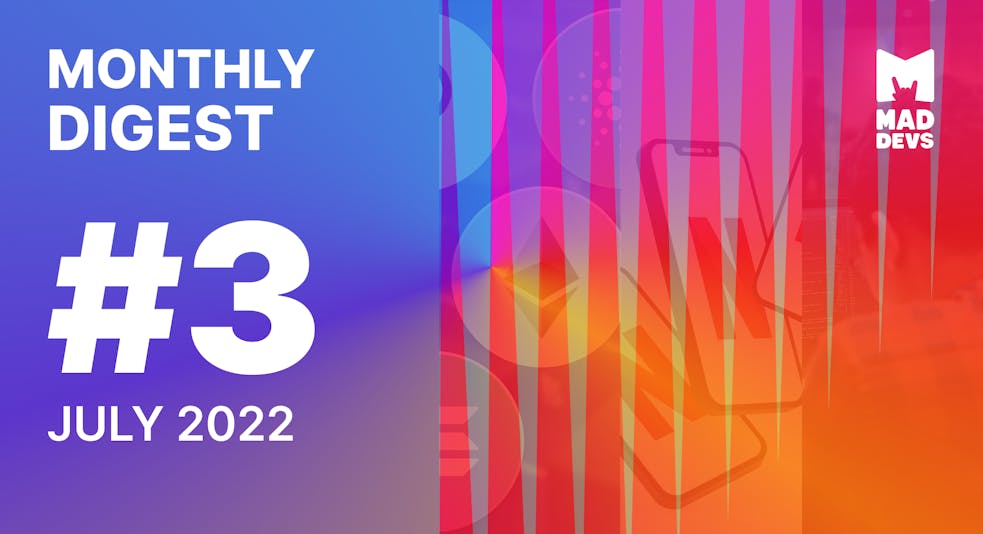 Top articles of July from the blog:
Ethereum vs Cardano vs Polkadot vs Solana for Successful Blockchain Startup
Many developers of decentralized applications are choosing Ethereum as their blockchain of choice. But what about the other booming cryptocurrencies as well? Here we will compare Ethereum vs. Cardano vs. Polkadot vs. Solana, look at some startups, and try to receive what cryptocurrency is more successful.
Created:

Jun 03, 2022
24 min read
Learn more
Cost of Failure in Smart-Contract Development
Smart contracts are actively taking over the technology market. Proponents believe that a new era is coming where smart contracts are one of the key technologies in the new digital world, which will become a universal solution for all industries seeking to automate their work for simplicity, reliability, and efficiency. What is the cost of failing in smart contract development? And most importantly, what specific steps should be taken to avoid possible vulnerabilities in smart contract development?
Created:

Jul 07, 2022
12 min read
Learn more
How to Make a Streaming Service Like Netflix
Reed Hastings and Marc Randolph co-founded Netflix in 1997 to provide a convenient and affordable way for people to watch TV shows and movies. In 2007, the company introduced a feature that allowed users to stream movies and TV shows directly to their computers. In 2012, it started to take on a more prominent role as a producer and distributor of television series and films. Statista published that Netflix had approximately 221.64 million paid subscribers worldwide as of the first quarter of 2022. Find out what you need to build an app like Netflix.
Created:

Jul 13, 2022
13 min read
Learn more
Main Software Development Metrics and KPIs
The traditional approach to software development is mainly focused on quantitative metrics such as the number of lines, bugs, and meeting deadlines. But modern agile methodology aims to analyze and optimize the qualitative factors through a combination of qualitative and operational metrics.
In this article, you will find out about the main types of key performance for software developers and how to measure them.
Created:

Feb 03, 2022

Updated:

Feb 17, 2023
17 min read
Learn more
Get monthly newsletter
All the most interesting from Mad Devs of the month in one short letter.
How do help teams effectively achieve key goals in software development?
We present to you the smart bot Enji which eliminates routine and micromanagement. The Enji provides a comprehensive project overview using all the data it collects, and it is always up-to-date.
Enji is available for free if the Mad Devs team is working on your project.
Get Enji
---
Presentation to get to know us better:
We have prepared a presentation about Mad Devs, from which you can learn about our company even better and possibly get answers to some questions.
Look for our mission, services, customers, and the Mad Devs team.
View a company presentation