Digest #2: June 2022
DevOps engineer skill matrix, How much does it cost to make a unique NFT marketplace, New Ebook, and much more are already here!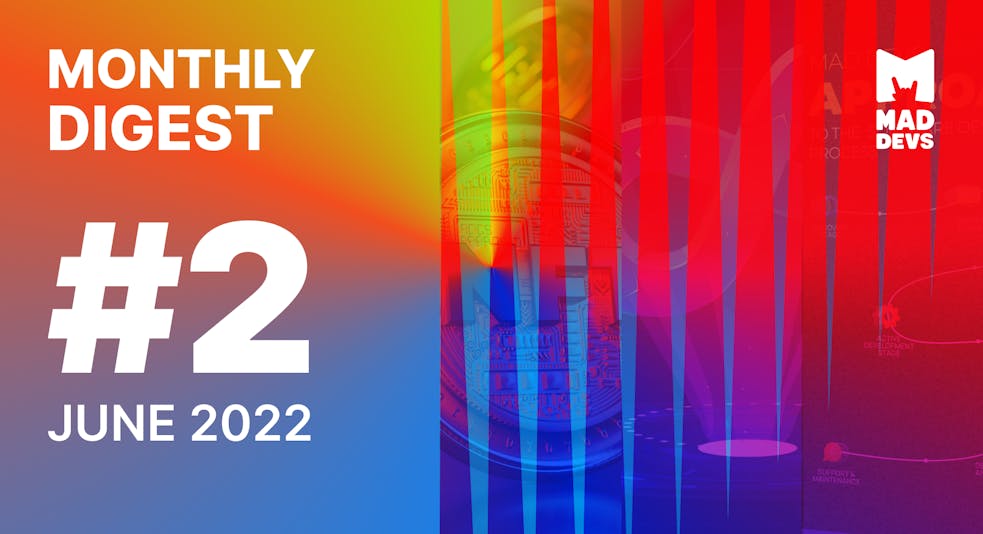 Top articles of the June from the blog:
How Much Does It Cost to Make a Unique NFT Marketplace from Scratch?
The NFT Marketplaces will be where the general public can get a chance to interact with content creators. These entities are responsible for facilitating the trading of the NFTs. In this article, we will talk about the various steps involved in creating an NFT marketplace. We will also cover the cost of building it.
Created:

Jun 03, 2022
17 min read
Learn more
Progressive Web App PWA vs. Native App: Which One to Choose?
Every day we get more and more requests for the development of mobile apps. Everyone wants a mobile application, from event makers and shopping malls to photo studios and printing houses. The development of mobile applications is justified in the case of working process automatization systems. Yet all other requests for the development of mobile applications are doubtable.
We suggest that our clients consider developing a PWA. PWA means Progressive Web Application — a mobile version of the website opened in a mobile browser but with features that significantly improve the user experience.
What is the difference between PWAs vs. native apps? And what are their strengths and weaknesses? This article will give a detailed overview of Progressive Web Apps and Native Apps, explaining their features and benefits.
Created:

Jun 23, 2022
13 min read
Learn more
DevOps Engineer Skills Matrix
This article will discuss critical DevOps engineering skills that make you an expert. We found a great tool - a self-assessment skill matrix. We decided to put the tool into practice for DevOps and later transformed it into a skill matrix. After that, we held a session where we set ourselves current and desired six-month grades.
Created:

May 20, 2022
12 min read
Learn more
Get monthly newsletter
All the most interesting from Mad Devs of the month in one short letter.
The new ebook is ready to be read:
Approach to the Software Development Process is available for download! Mad Devs' primary goal in any project is to bring value to the customer, and we want to let customers see how we do it. That's why we wrote the Process E-book, which helps customers understand how Mad Devs develops software step by step.
Dowload PDF