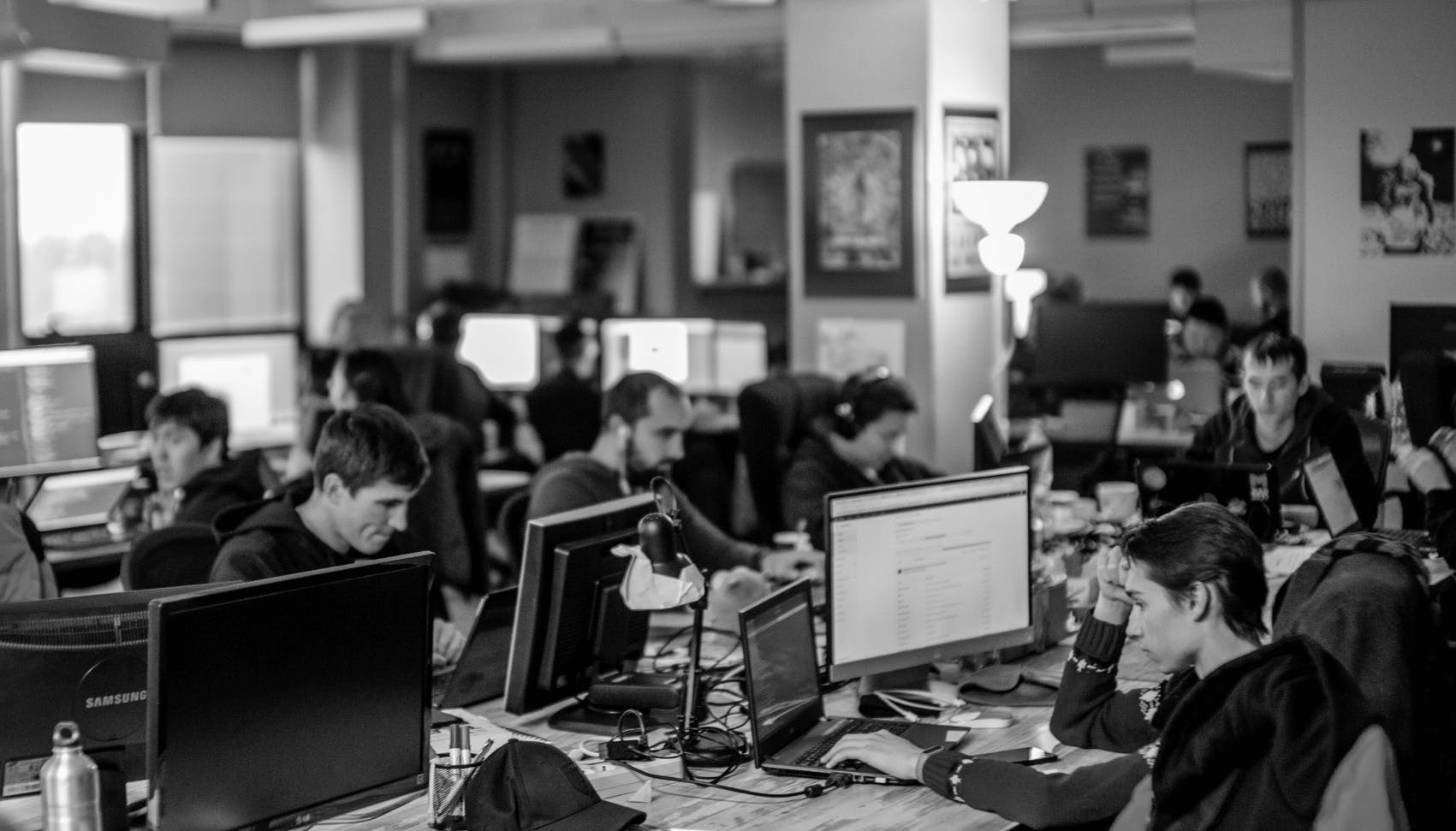 Automated Software Delivery Process
We deliver optimized solutions, thus reducing costs and attaining the needed scalability level
Our DevOps engineers automate software delivery processes to ensure the shortest time-to-market for new features and customer feedback loops.
Scale Your Business with Our DevOps Services
Infrastructure Technical Audit

Infrastructure technical audit with Mad Devs helps to show a complete picture of how a customer's product operates and what processes require optimisation. We use the most advanced tools and technologies with proven efficiency and security levels. After the audit is completed, a customer receives a detailed report with indicated risks, issues, recommendations and specific measures to improve the IT infrastructure.
Cloud Consulting and Management

Mad Devs helps companies transform their IT environment using the best cloud computing services. Our experts deliver high-quality, reliable cloud computing consulting and management services to enable companies to reduce IT requirements, improve productivity, lower expenses and shorten the time-to-market.
Cloud Migration (On-Site and Off-Site)

Mad Devs plans and executes cloud migration projects by considering the client's specific business needs. We help our clients determine their cloud readiness and implement their cloud strategy via a well-structured, cost-efficient, risk-mitigated approach for full-stack cloud infrastructure migration.

Serverless Infrastructure Adoption

Mad Devs assists companies in serverless infrastructure adoption in order to focus on development and deployment by eliminating the need for infrastructure management. With the load increase, the serverless infrastructure can scale with no operational effort.
Cloud Consulting and Management

Mad Devs helps businesses transform the way their teams manage their infrastructure by implementing an Infrastructure as Code (IaC) approach. We help companies integrate IaC into their automated pipelines in order to transition from their traditional infrastructure, created by click-ops, to a modern, fully-capable IaC managed infrastructure; thus, minimising cost and mitigating security risks.
Our DevOps Implementation Process
Initial Analysis
We perform an initial assessment of your development processes and IT infrastructure to determine the problems.
Solution Proposal and Presentation
Once the challenges are identified, we develop and suggest the right solutions to solve the detected issues preventing the delivery of value to the clients and estimate the cost of implementation.
Implementation
We implement the developed solutions by continuously collecting feedback and adjusting the procedures. We simultaneously perform onboarding and consultations for teams to acquaint them with the solutions and modified processes.
Support
DevOps implementation is a continuous process. That's why we provide ongoing support until your software-delivery processes work perfectly.
Ansible
Terraform
CloudFormation
Jenkins
Bamboo
GitlabCI
TravisCI
CircleCI
ELK
Sentry
CloudWatch
Prometheus
Kubernetes
Helm
Istio
TeamCity
AWS
GCP
Azure
Yandex.Cloud
Grafana
DataDog
Docker
Digital Ocean
Serverless fra...
ArgoCD
Drone.io
GitHub Actions
Google Cl..
Benefits of Working with Our DevOps