Having a brilliant idea for a product is only half the battle; software development is similar. When a product is technically completed, it doesn't mean it will work as it was supposed to or meet customers' needs. There is always the need to improve, re-design, or keep it up-to-date. For this reason, software maintenance is of the utmost importance.
But very often, technical founders and engineering managers face high costs of maintaining a product. How to not overpay for maintenance and support IT solutions at the right price? Today, Mad Devs Customer University turns to the best practices in the industry to answer this question.
What is software maintenance cost?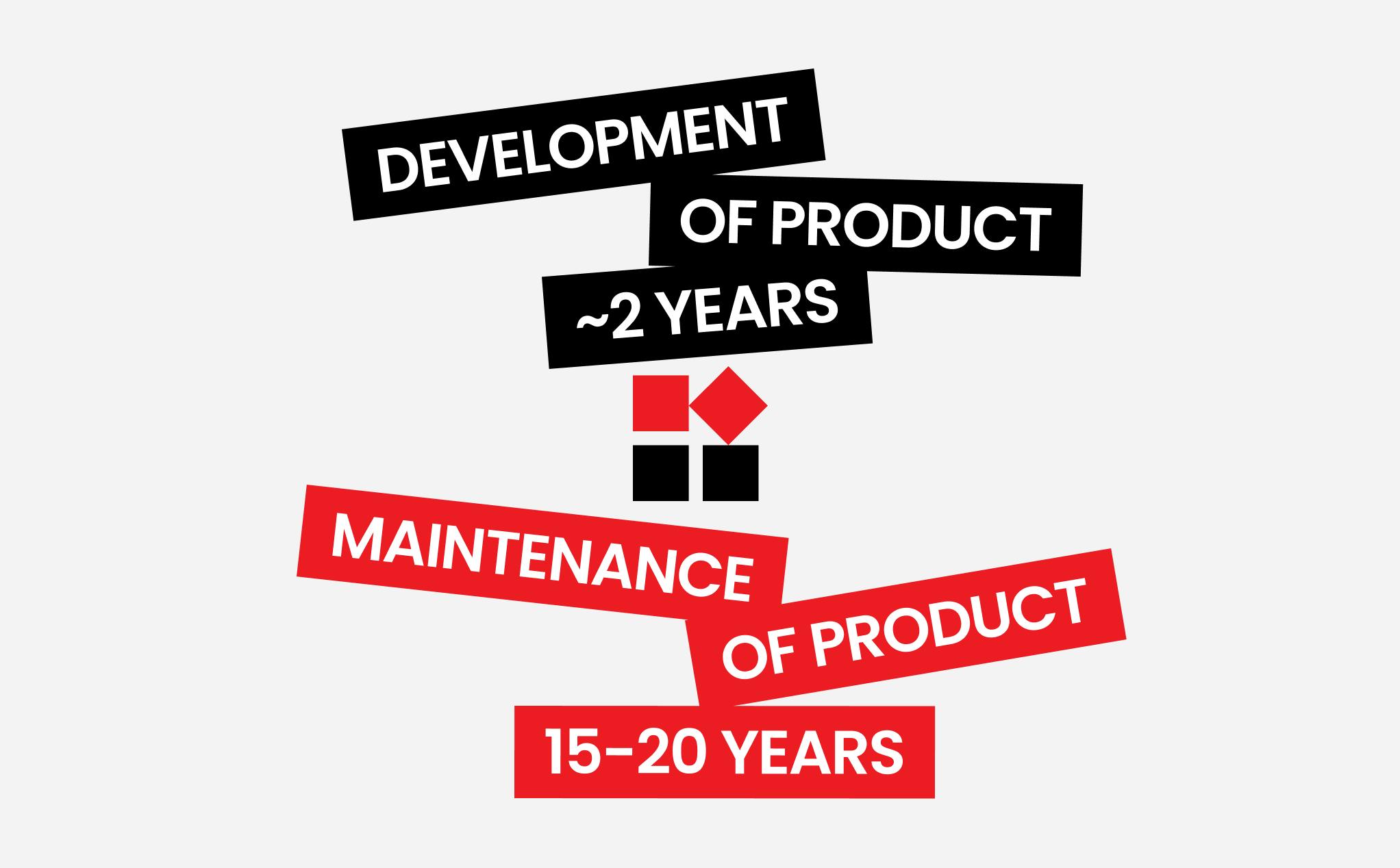 Although maintenance is the last step in the software development lifecycle (SDLC), it can take up most of the time and money. It occurs after the completion of tasks related to engineering, architecture, design, implementation, testing, and software deployment. The problem is that maintenance can require going back to any of these stages to improve the product. 
According to Herb Krasner, software maintenance can be categorized into four types:
Preventive maintenance deals with updating the documentation and making the software more maintainable. 
Corrective maintenance deals with fixing bugs in the code. 
Adaptive maintenance deals with adapting the software to new environments.
Perfective maintenance deals with changing the existing product functionality by refining, deleting, or adding features.
Product maintenance is not just bug fixing or adding more lines of code. It is a comprehensive set of activities in adjusting and modifying the software. It can take up to 2 years to build a software system, while its maintenance can go on for 15 to 20 years
When it comes to the costs of maintaining a product, their share is more than 90% of the software's total cost. Just a couple of decades ago, this number stood at 50%. Such a sharp jump can be explained by the fact that the market is constantly evolving and requires continuous changes in products. 
Factors that shape software maintenance costs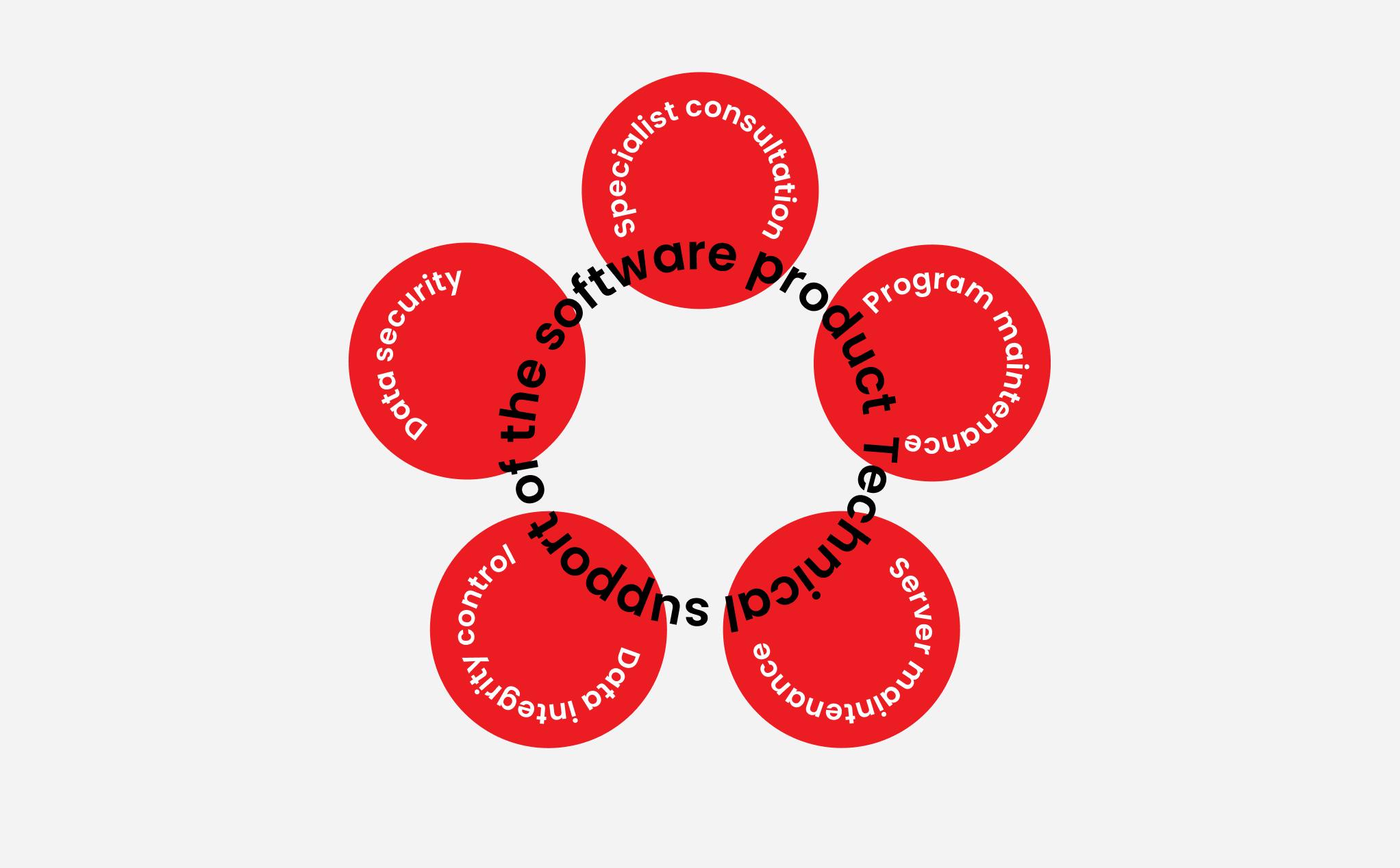 The number of software products is increasing every day. So, it becomes increasingly difficult to promote a product on the market, and above all, to maintain it without exceeding the planned budget. When it is impossible to predict the exact amount of software maintenance costs, you can consider the following factors that affect them.
Technical requirements: The first thing that impacts calculating the cost of maintenance is how you want to see the product. It is the starting point that forms the further path, so choose the right direction right from the start. Even minor details determine how much time you need to spend on implementation and how many specialists you need to involve. 
Team composition and required seniority level: When you look at most IT budgets, IT teams' rate costs are often the predominant expense. Some projects require a few testers and developers. Some projects need a big team featuring a project manager, developers, UI/UX designers, and other specialists. All of this will significantly affect the final software development cost.
Time: Once the requirements are set and you have found the right people to perform tasks, the next important link in the equation is time. When you plan the development timeline, you should realize that initially set deadlines may not be met due to unpredictable complications. The risk of delays can't be ignored, and you should be prepared for them.
Possible risks & improvement: This is probably the most important factor in software maintenance. Don't think that once you create a program, you don't have to worry about it. It is necessary to evaluate the competitiveness of your application. If there are many analogs, it might be useful to rethink the strategy and decide whether to translate your idea into practice or not.
The most common cases when software needs improvement:
Defect resolution
Perfective UI/UX updates
3rd party dependency adaptive support
Preventative maintenance (periodic updates to plugins, security patches, etc.)
Code refactoring (to improve maintainability)
Taxes and fees: The following costs can be connected to taxes:
Hosting fees (infrastructure, storage, bandwidth, SSL, and domain renewals)
Perpetual software licenses
SaaS account fees
Developer account fees (iOS/Android)
Anticipated changes in the business logic or rules (perhaps mandated by law)
Top 6 tips to reduce software maintenance costs
Software maintenance does not have to be expensive. Here are some tips to avoid unnecessary steps and therefore optimize your spending
1. Start with a transparent development process
Focus on quality right from the start. Set the right development processes. Involve all company levels in the process and make sure that everyone is moving in one direction. When you do not have a precise plan for the end product, you may end up with a mess that will require high maintenance costs.
2. Don't forget about (Re)documentation
Even investing money in great specialists can't solve the problem of bad documentation. Understanding a product by new specialists may take around 50% of software maintenance costs. Developers with no documentation spend 21.5% longer understanding the code. Consequently, we could save 12% of the total maintenance cost if we had documentation in place.
3. Hire capable specialists
You can choose among many models: in-house, offshoring, or outsourcing. Here, it is important to consider the individual characteristics of your product. For example, outsourcing may be more expensive, but it guarantees the quality of the software product.
4. Don't overdo with adding improvements
Today, we have a whole slew of cutting-edge technologies like Artificial Intelligence, machine learning, or data science. Not to mention the large number of narrow technologies that you can use to expand your product. But don't rush into the trap of the "more technologies are better" strategy. There's beauty in simplicity, and sometimes less is actually more. 
5. Collaborate with other teams
No matter how potent your team is, there will still be gaps. Through the participation of external specialists, you can accelerate your project until it is completed. Adding new team members is always a source of new ideas and a chance to cover all the gaps within the internal team. As a bonus, you'll have more time to focus on solving priority problems. 
6. Do not accumulate technical debt
Technical debt is what will need to be fixed once the product is released. The problem is that technical debt can pile up, thus increasing risks. You can't avoid technical debt entirely, but you must repay it—by going back and addressing the tradeoffs you made to achieve a particular goal. 
It is impossible to reliably predict the costs of software maintenance. But it's possible to stick to a few rules that will help to reduce these costs: 
Find a balance between investment in new functions and unexpected maintenance.
Always be aware of the volatility of your product and consider its goals when planning your maintenance budget.
Work with your partner/software team to create a maintenance budget tailored to your product. 
Adhering to these strategies can make it easier and safer for you to plan maintenance for your software products.