Digest #11: March 2023
Digital Transformation in Banking, Mobile Banking Case Study with 2M Clients Featured in Here!
Top articles of March from the blog: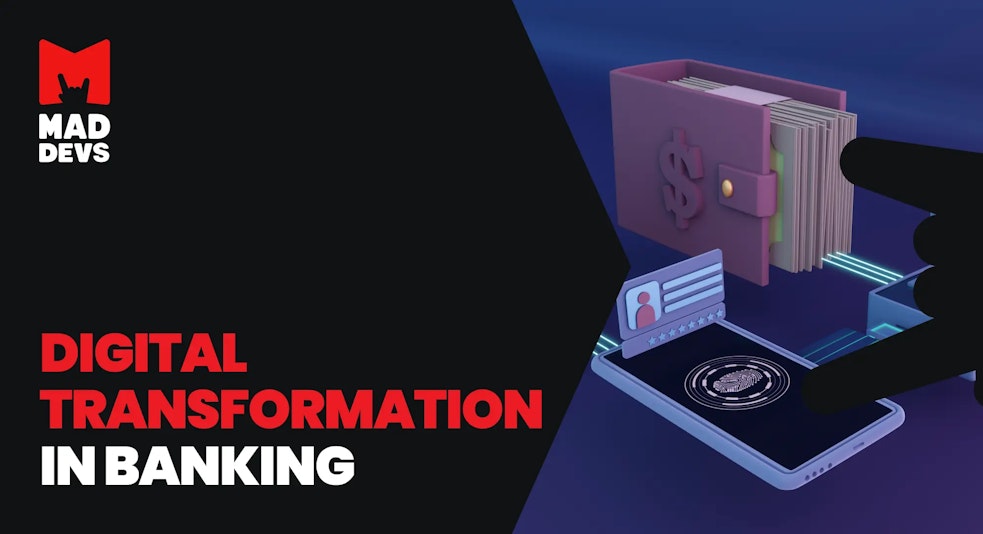 Digital Transformation in Banking and Financial Services
In today's rapidly evolving digital landscape, traditional financial institutions must improve their systems to keep up with customers' demands and remain competitive. Despite the tremendous opportunities, implementing new technology for banks can take time and effort.
In the article, we discuss how the financial industry has been impacted by digital transformation and how companies can adapt to this changing landscape. We explain the key drivers of this transformation including changing customer expectations, increased competition from fintech startups, and the need for greater efficiency and cost savings.
Created:

Mar 09, 2023

Updated:

Aug 28, 2023
11 min read
Learn more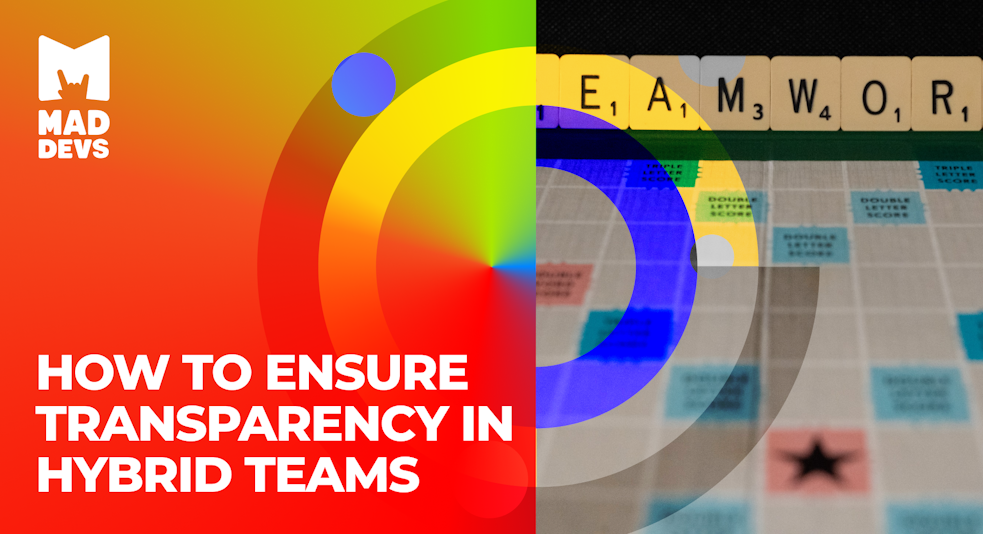 How to Ensure Transparency in Hybrid Teams
As businesses continue to adapt to remote work, hybrid teams have become increasingly common. This challenges team leaders who must ensure everyone is on the same page, and working towards the same goals. Asynchronous communication between the team and the stakeholders needs to be improved to understand who does what.
This article explores how to ensure transparency in hybrid teams. The author, our CSO Oleg Puzanov, provides practical tips for team leaders, such as establishing clear communication channels, setting expectations for remote workers, and utilizing collaboration tools.
Oleg emphasizes the importance of trust and communication in hybrid teams while suggesting ways to build trust and facilitate action. The article also highlights the benefits of transparency, including increased productivity, improved collaboration, and better decision-making.
Created:

Mar 15, 2023
13 min read
Learn more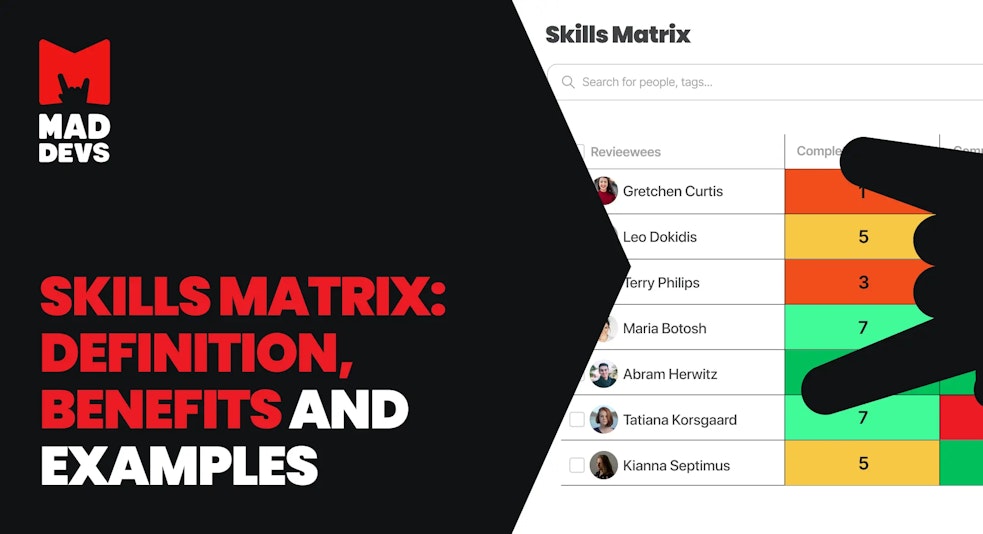 Skills Matrix: Definition, Benefits, and Examples
Are you looking for a way to measure the skills of your workforce, identify areas for improvement, and make more informed decisions about training and development? A skill matrix is a useful tool that can help you do this.
In this article, we explore a skill matrix, its benefits for employees, managers, and organizations, and the steps for using and maintaining this tool. We share our experience and tell you why and how we decided to create our own skill matrices. To give you a complete picture, we also share our expertise in working with matrices and tools we use.
Created:

Mar 22, 2023
10 min read
Learn more
Get monthly newsletter
All the most interesting from Mad Devs of the month in one short letter.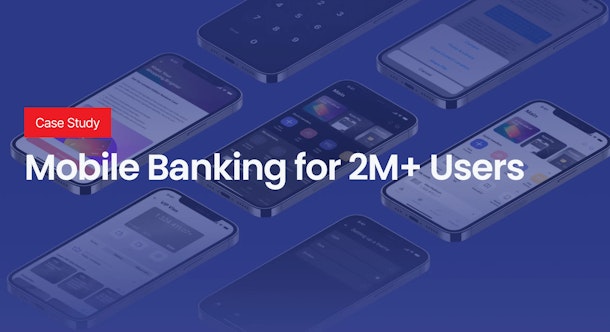 Mobile Banking for 2M+ Users
More and more banks are striving to create their own ecosystems, so customers can get more products and services online. One of the largest banks in Kazakhstan, with 2 million clients and dozens of products, also faced this. Mad Devs, in partnership with one of the largest banks in Kazakhstan, developed a mobile banking application with advanced functionality and an excellent user experience.
Working with Mad Devs was both extremely productive and enjoyable. They greatly helped each of our teams and became like family to us, said a representative of the bank in Kazakhstan.
Because of NDA, we cannot disclose the name of the bank, but we are happy to tell you what challenges we faced, how we approached them, and what solutions we developed.
Explore Case Study
---
Mad Devs' trusted sources:
You might also find it useful: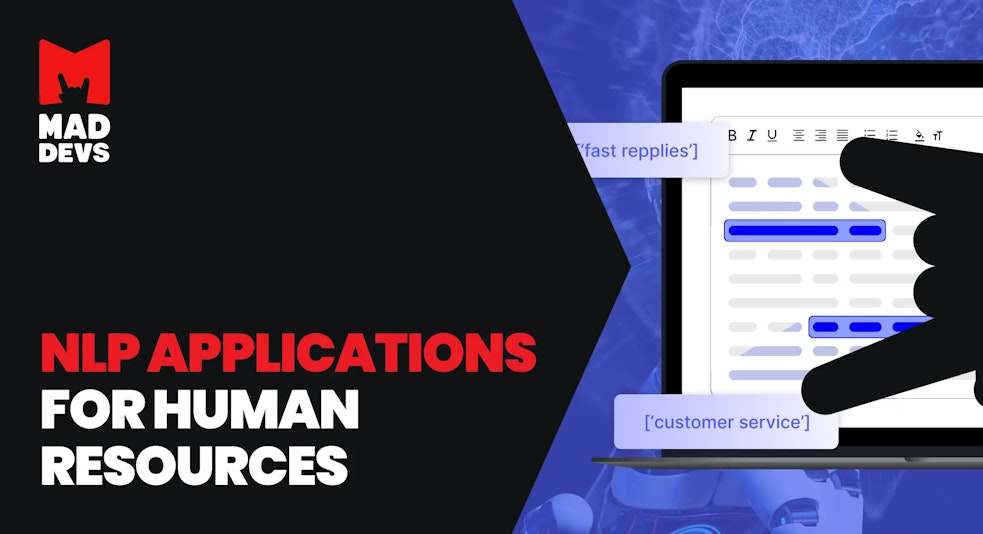 NLP Applications for Human Resource Management
NLP technology is deployed to overcome the issues of excessive information and lack of attention. Hence, the recruitment process has become engaging, immersive, and more effective even in the virtual format.
Created:

Mar 31, 2023
14 min read
Learn more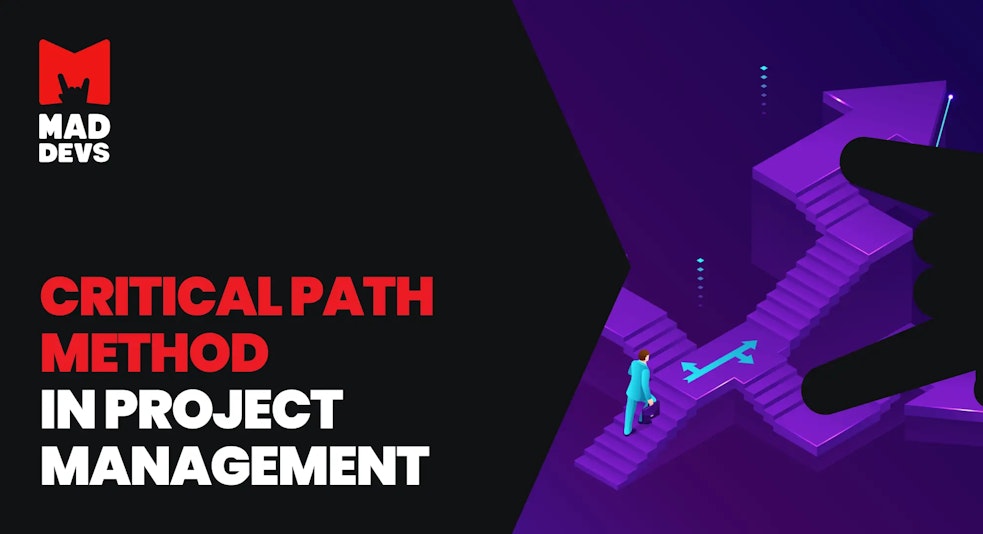 Critical Path Method in Project Management
In this article, we explore the Critical Path Method (CPM) approach concept in detail, including its benefits, limitations, and key considerations for implementation. Read to understand how the CPM can streamline project management, reduce costs, and improve overall project outcomes.
Created:

Mar 17, 2023
12 min read
Learn more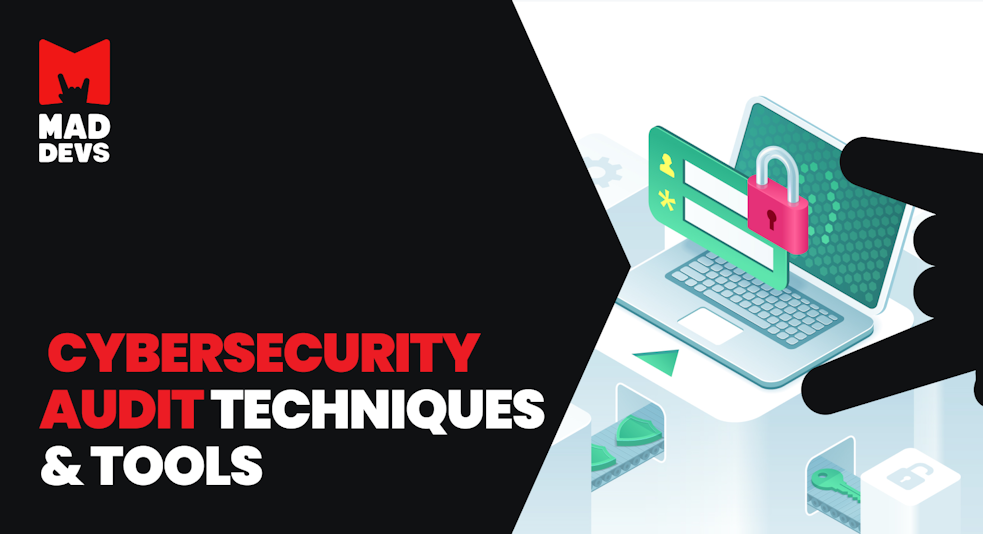 How to Perform a Cybersecurity Audit: Techniques & Tools
Here we look at cybersecurity audits and how they help assess an organization's security posture. Learn about auditing techniques and tools that help significantly reduce its complexity and cost, increase its effectiveness, and even automate it.
Created:

Mar 02, 2023
26 min read
Learn more